Family Fitness Centers offer a large selection of cardiovascular machines with treadmills, elliptical trainers, stair climbers, recumbent bikes, upright bikes, and cardio entertainment.
Cardiovascular exercise is excellent for improving the cardiovascular system i.e. heart, lungs, arteries, and veins as well as helping you to burn lots of calories and increase energy.
Participating in cardiovascular exercise at least 3 days per week for at least 20 minutes will reduce your likelihood of contracting many cardiovascular diseases, cancers, and other illnesses.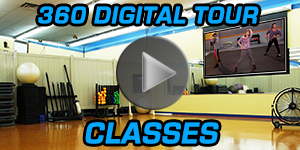 Family Fitness Center of Plainwell offers both scheduled group fitness classes taught by certified group fitness instructors as well as broadcast group exercise classes that are available anytime through the innovative Fitness On Demand® projection system.
With just a touch of a button you can take your favorite group exercise class at your convenience. Fitness On Demand® classes offer a huge selection of premium classes, top-notch instructors, professionally edited, and new classes are added monthly.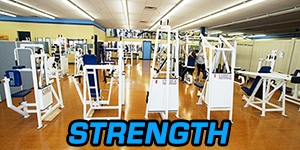 Our strength training areas are packed with industry leading fitness equipment by Cybex® and Nautilus®. We offer selectorized machines, circuit machines, cable machines, plate load machines and free weights.
We offer both a co-ed area and a workout area for women only.
Need assistance with your exercise program? Family Fitness has a staff of certified personal fitness trainers that are dedicated to helping you reach all your fitness goals.
*Local residents, first time visitors, 18 years or older.